We were asked to develop a brand for an NYC-based moving firm, inspired by modern art-deco. Furthermore we designed a series of illustrations and a website to strengthen the brand.

The businesscards are designed to be something of a collectable. There are 7 versions of the card, each with their own illustration.
The website is fully responsive and based on Wordpress. I delivered the design and Jesse Rosenfield translated that design to a responsive Wordpress theme with some awesome interactions.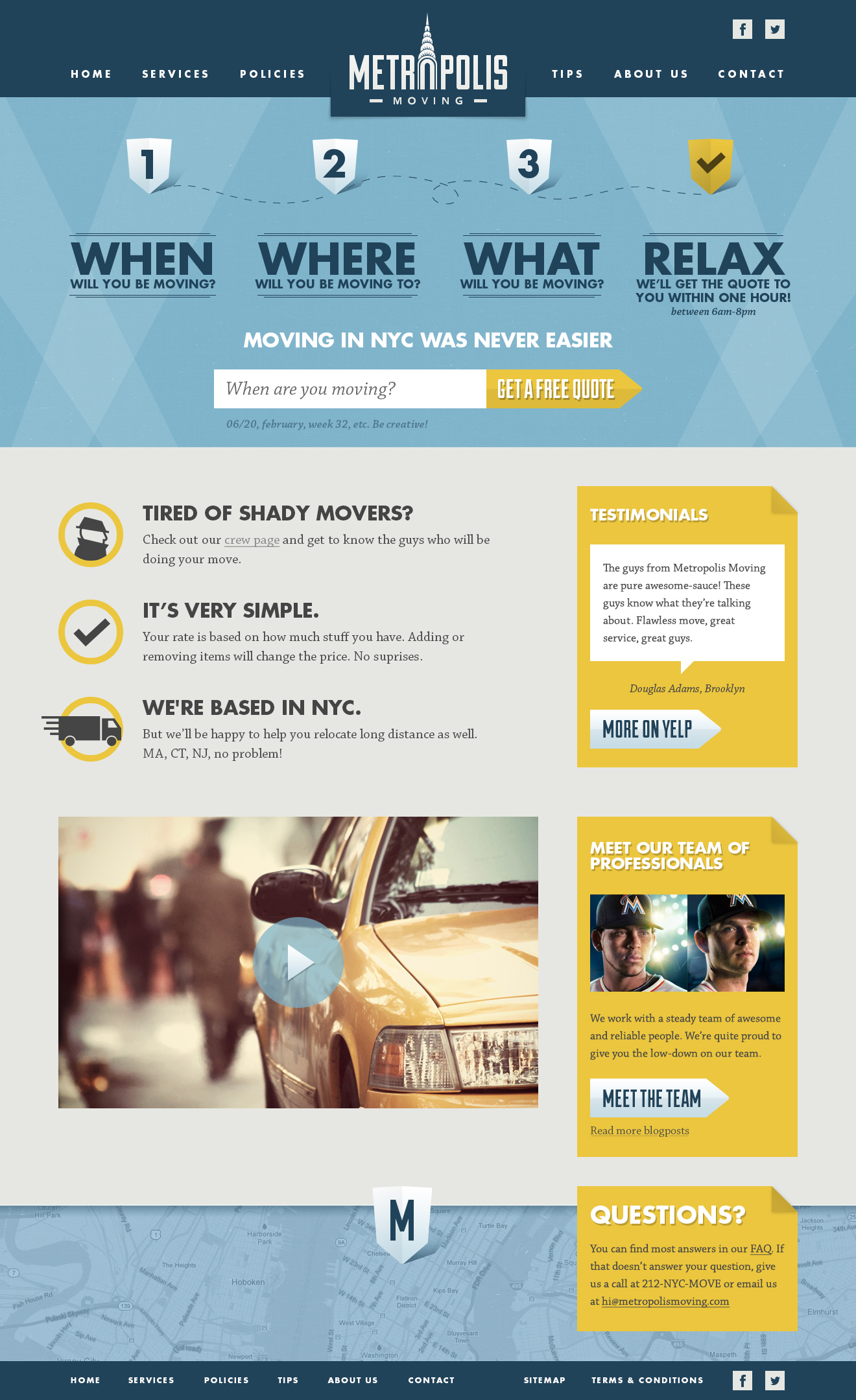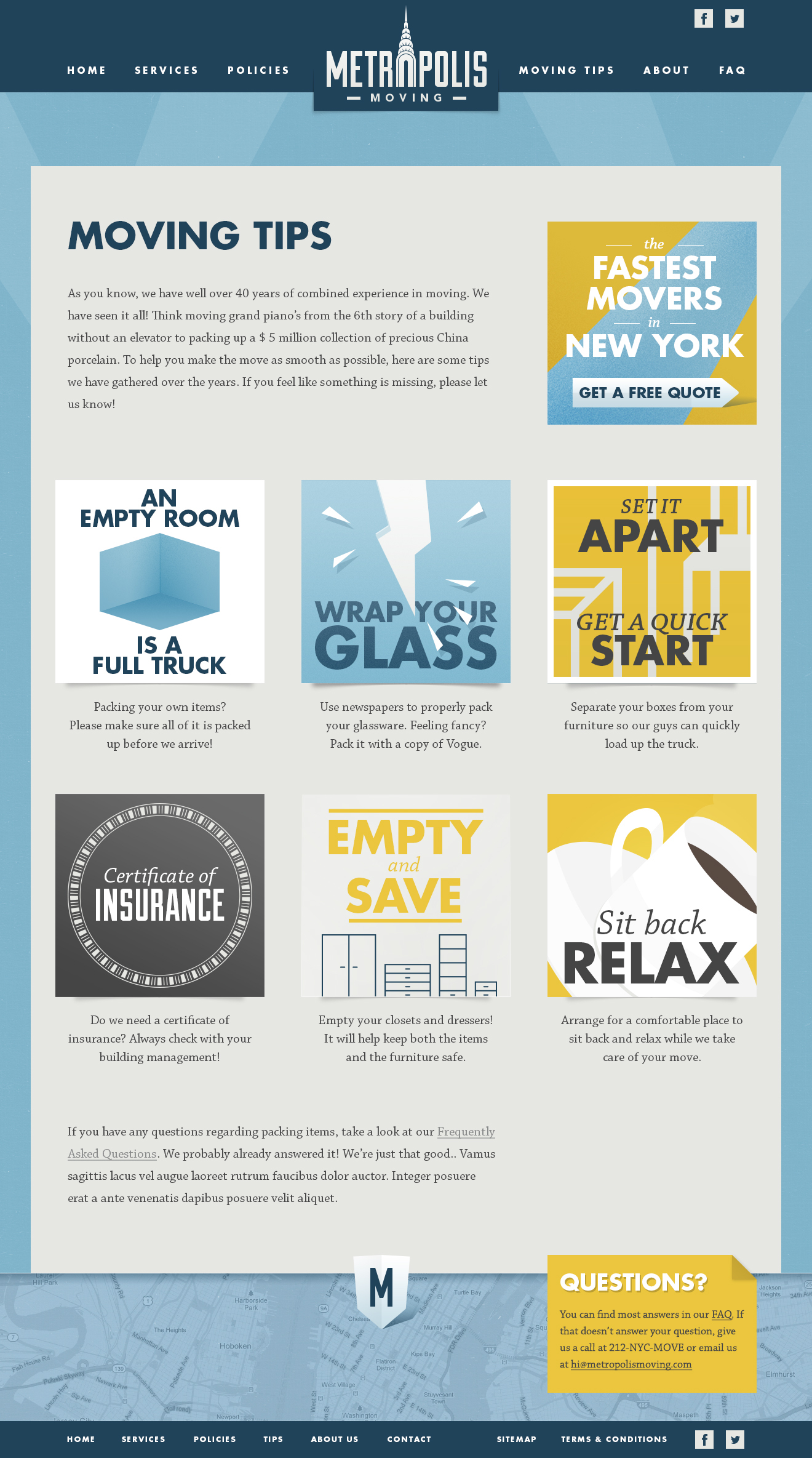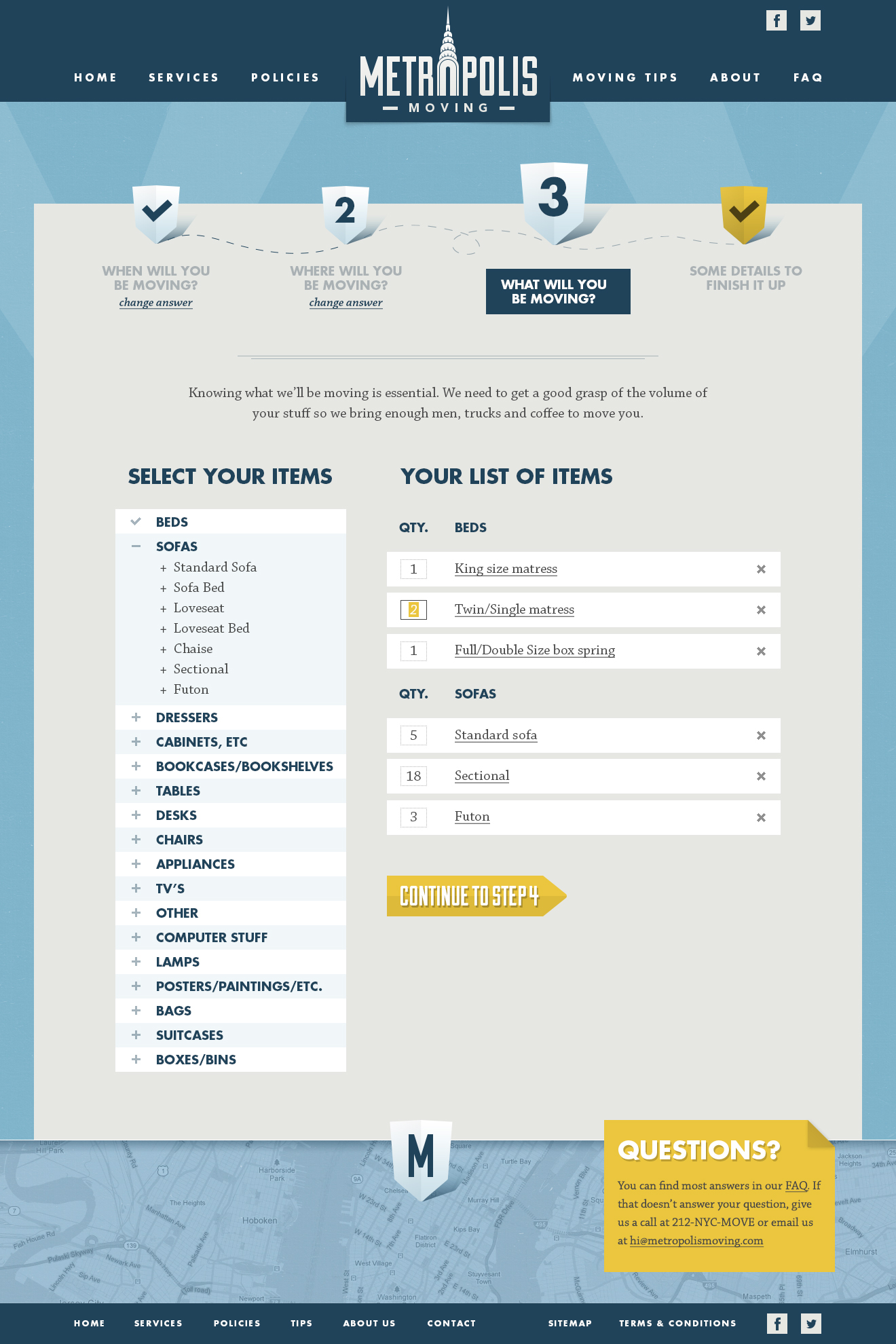 Testimonial 
"

Michiel + Michiel came up with a style that fit just right for the branding of my business. Clean and crisp, their style has a very distinct and recognizable feel that grabs the eye, and will help set my business apart from the competition. Aside from the great work, They were quick to respond to any of my needs, and were generally a pleasure to work with. They were open to my ideas, and had the ability to craft my general concepts into professional design. Michiel + Michiel is my first choice for any future design needs.

" 
- Matthew J.